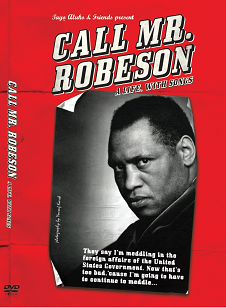 DVD of the play
Plus interviews with creative team. £14
Please note that this may not play in all jurisdictions, as it is in PAL format. Please check compatibility of your system before ordering.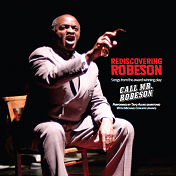 CD: Rediscovering Robeson
Songs from the play in full, including three instrumental piano pieces by Michael Conliffe. £9
(Click here to view set list)
Special Offers:
Buy any 2 items and get £1 off each;
All three for £25.
Postage charged at cost.
Main Stockists and Mail Order Handlers:
News From Nowhere Bookshop,
96 Bold Street, Liverpool L1 4HY.
Tel: +44 (0)151 708 7270
www.newsfromnowhere.org.uk
Also available from:
Bookmarks, London